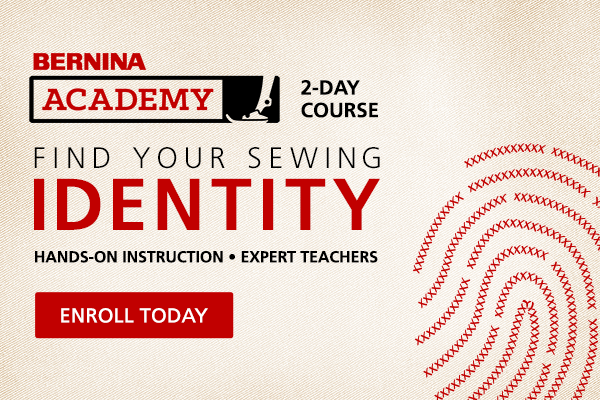 Dates: 13th-14th 8:30am-4:00pm Fee: $120.00 – Covers EVERYTHING for your 2-day hands on sewing. *MUST SIGN UP TO RESERVE YOUR SPOT. LIMITED SPACE
Course Description: Are you a perfectionist, an over-achiever or a true creative? Learn sewing, quilting and embroidery techniques tailored to your unique sewing profile. Create a technique reference book featuring 13 techniques, including sashiko, buttonholes, needle felting, rulerwork, and more.
Course Objective: The two-day course exposes students to a wide variety of techniques and will teach them sewing, quilting, and embroidery techniques. They will build a solid sewing foundation that will help them through a lifetime of sewing. At the end of the Academy, participants will have made a Technique Book to use as a reference guide every time they walk into their sewing studio and turn on their BERNINA to sew their next project.
Course Requirements: None. This is the best part, the course is open to everyone. Whether you are a seasoned pro, or you've never touched a sewing machine, you can attend this course. Everyone will walk away with tips and
with tips and techniques to improve their sewing skills or inspire them to learn and sew more!
Event instructor:
Sandra Swick
Sandra is a certified Bernina technician and International teacher. Sandra has more than 20 years' experience selling, sewing and teaching professionally with Bernina machines, overlockers and embroidery software and design. She eagerly shares her extensive knowledge and experience, providing expert and individualized sales consultations to help customers select the perfect Bernina machine that will launch them into their next sewing orbit.
Class Day:
What do you need to bring for the Bernina Academy weekend? Nothing but yourself! We will provide the Bernina machines, kit and notions. We will have food served for lunch and snacks served as well for both days. When you come in to pay, we will talk about what machine you are interested in sitting at to sew. Below are the three machines that will be featured during the Academy weekend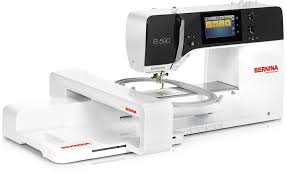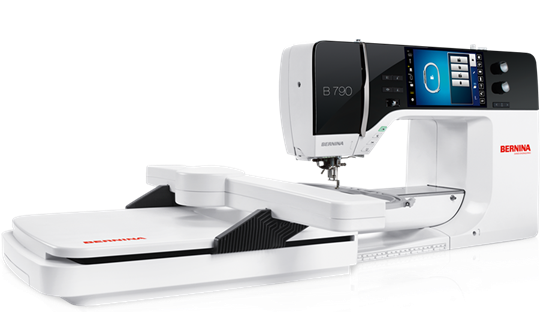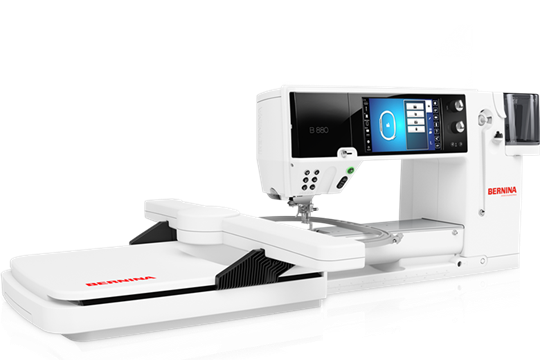 The following features are showcased:
Embroidery Features: •Pinpoint Placement •Lettering/Word Art •Group/Ungroup •Rearrange •Shaping •Color Wheel •Endless Embroidery
Software •BERNINA Software V8.1 – Auto Applique •BERNINA DesignWorks Software – Lettering and Net Fill
Sewing Features •Dual Feed •Presser Foot Pressure •Decorative Stitching •Stitch Designer •Sideways-Motion Stitching •Fully Adjustable Buttonholes •BERNINA Stitch Regulator •Needle, Foot, and Stitch Plate Security •Total Stitch Control •BERNINA Programmable Foot Control •Automatic Needle Stop Up/Down
*Stop by the store to up and reserve your spot for the Bernina Academy event. Space is limited and is a first come first serve basis. All fees must be paid the date you sign up.